Custos system is 100% original, and consisted of a range of unprecedented top-notch tech and design innovations, to name a few: retrofit electro-mechanic servo, signal transmission, self-adaptive powertrain, lipstick sized all orientation water sensor, and state of the art UBILINK RF protocol…etc.
ELECTRO-MECHANICAL VALVE SERVO APPARATUS FOR TOOL-FREE RETROFIT INSTALLATION
Perhaps this is the best retrofit servo mechanic design, BVS achieved high adaptability to different sizes and profiles of random ball valves and is by far the only known design allows installation by bare hand without any tool, finally, we can make a reliable and easy to install retrofit valve control a reality.
SIGNAL TRANSMISSION CIRCUIT AND POWER SUPPLY LINE
"LET'S DON'T JUST THINK OUTSIDE THE BOX, BUT DO OUTSIDE THE BOX"
– C. K. Sze, BVS inventor
The arch challenge for creating a perfect valve servo requires us to attain multiple contradicting objectives:
(1)the powertrain must be as powerful as possible to deal with the toughest valves
(2)size must be as small as possible in order to survive the real world space limitation
(3) Integrated power backup for unquestioned dependability
(4) circuit interface port for future expansion
(5)must be waterproofed so it can survive outdoor and harsh environments.
We were undeterred by the challenges we faced and invented a patented PLC technology to achieve our objectives. With this new technology, BVS can now communicate electronically with the "outside world" through a waterproofed power cable. This allows us to move some of the critical function blocks outside the enclosure, saving space, while maintaining the same level of integration as if they were inside.
As a result, we have integrated the smart adaptive powertrain and Sub-GHz UBILINK transceiver inside the BVS, while the Wi-Fi gateway and 18Wh smart power backup system have been placed in a small box between the BVS and AC adapter. Furthermore, BVS has been designed with expansion in mind, now BVS is still keeping a door for future expansion!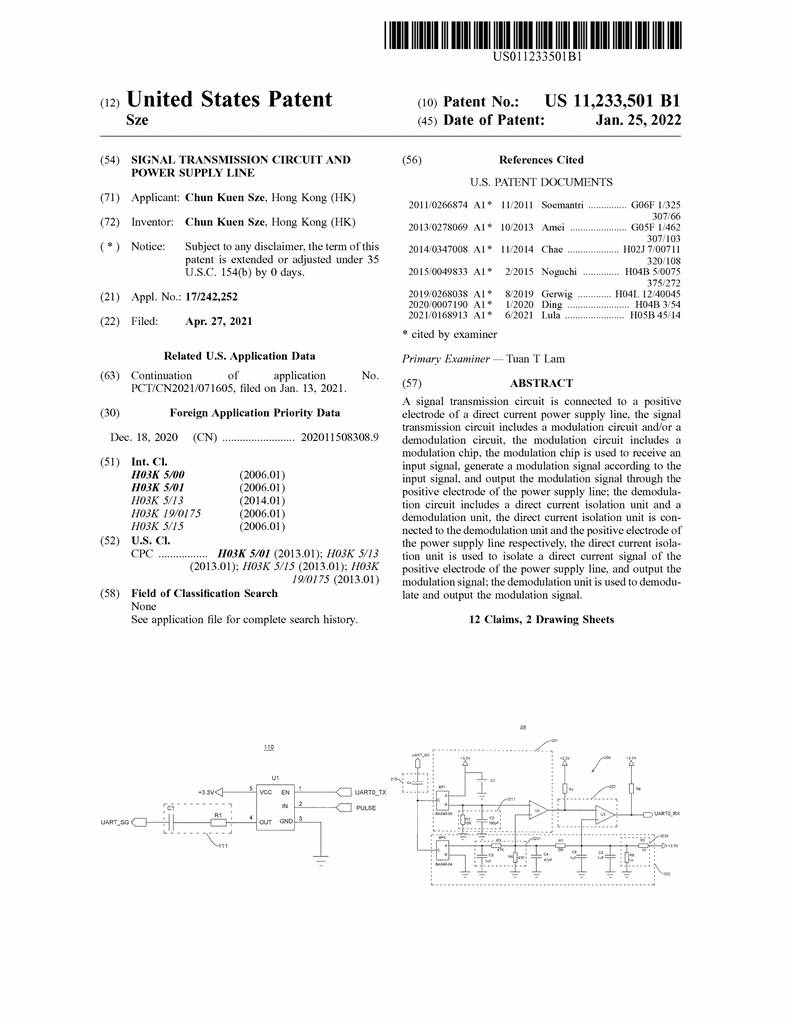 SMART ADAPTIVE TORQUE CONTROL AND MANIPULATION POSITIONING
Designing a retrofit valve servo that can handle the wide variety of valves available from different manufacturers, of various ages and conditions, can be a significant challenge. Rusted valves, in particular, can be extremely stubborn, while others may be easy to manipulate. Complicating matters further, valves may not necessarily rotate perpendicularly, and wear and tear can cause them to turn varying amounts. With these factors at play, it can be difficult for mechanics to identify the correct amount of torque required to turn a given valve without overloading the easy ones.
To address this problem, we developed a solution that represents a major breakthrough in valve torque control systems. Our invention resolves a century-long challenge faced by competitors, and it provides a significant milestone in the industry. Our system allows for precise control of the amount of torque required to turn any given valve, as well as the turning span needed to move the valve to its desired position. With our smart adaptive valve torque control system and control method, mechanics can work more efficiently and effectively, without the frustration of struggling with stubborn valves or damaging the easier ones.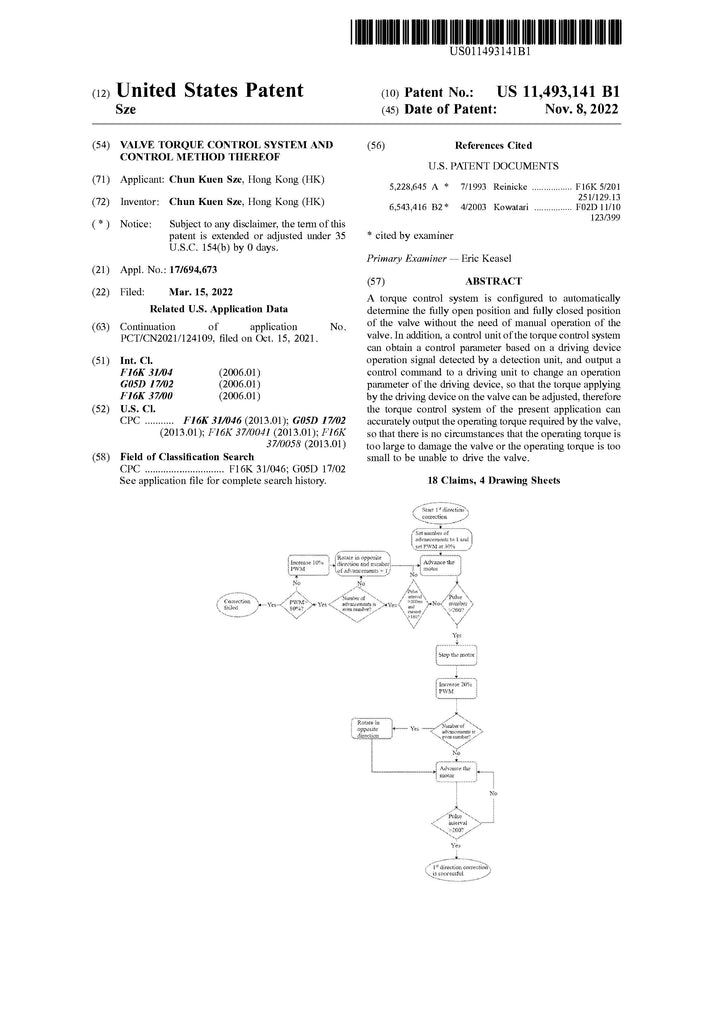 WWD (LIPSTICK-SIZED LEAK SENSOR) WIRELESS WATER DETECTOR
Custos WWD is probably the first commercially available wireless water detector can work on all orientations, no worry about flip over issue by your pet or accident, It just worked!
WWD is super small so you can deploy in anywhere needed.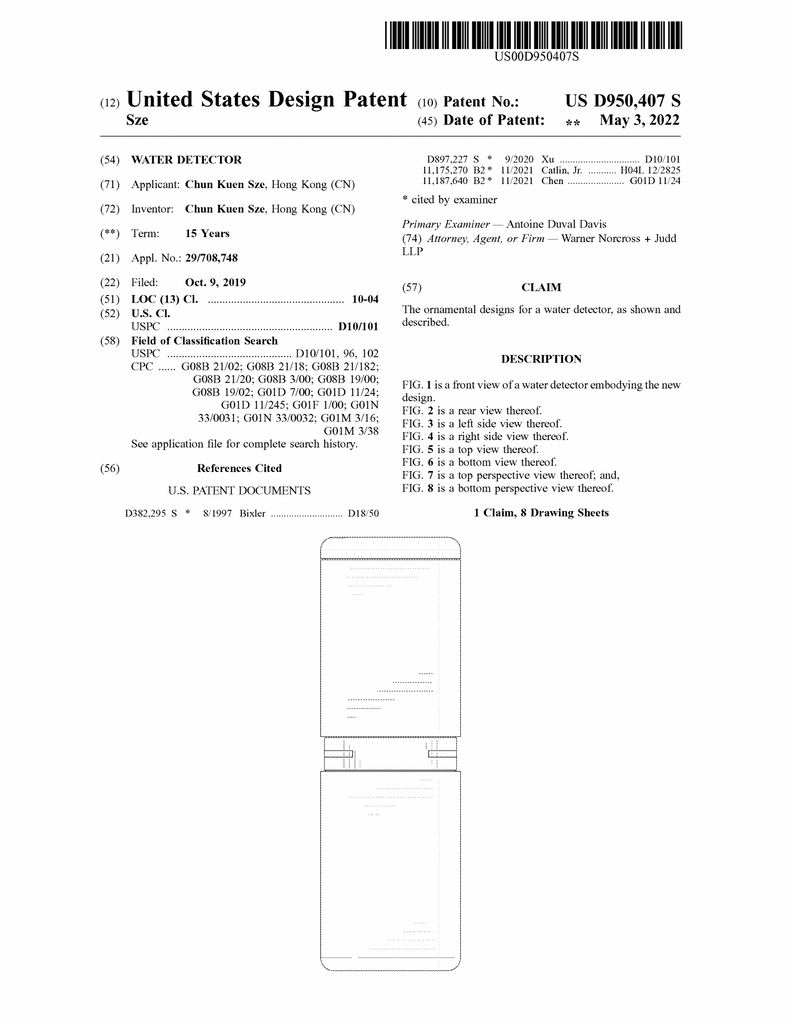 REGULATION COMPLIANCES