A DIY Kit designed to effectively protect your home from water damage  
Water damage is a pervasive problem; based on insurance statistics, water damage affects around 14,000 people in the U.S. every single day. Said another way, about 1 in 50 insured homes make a claim for water or freezing damage each year.
With Custos DIY solution, all you need to do is snap it onto the water main valve, deploy water detectors, and install the Custos Home App. This will give you reassurance that your home is protected from catastrophic water damage.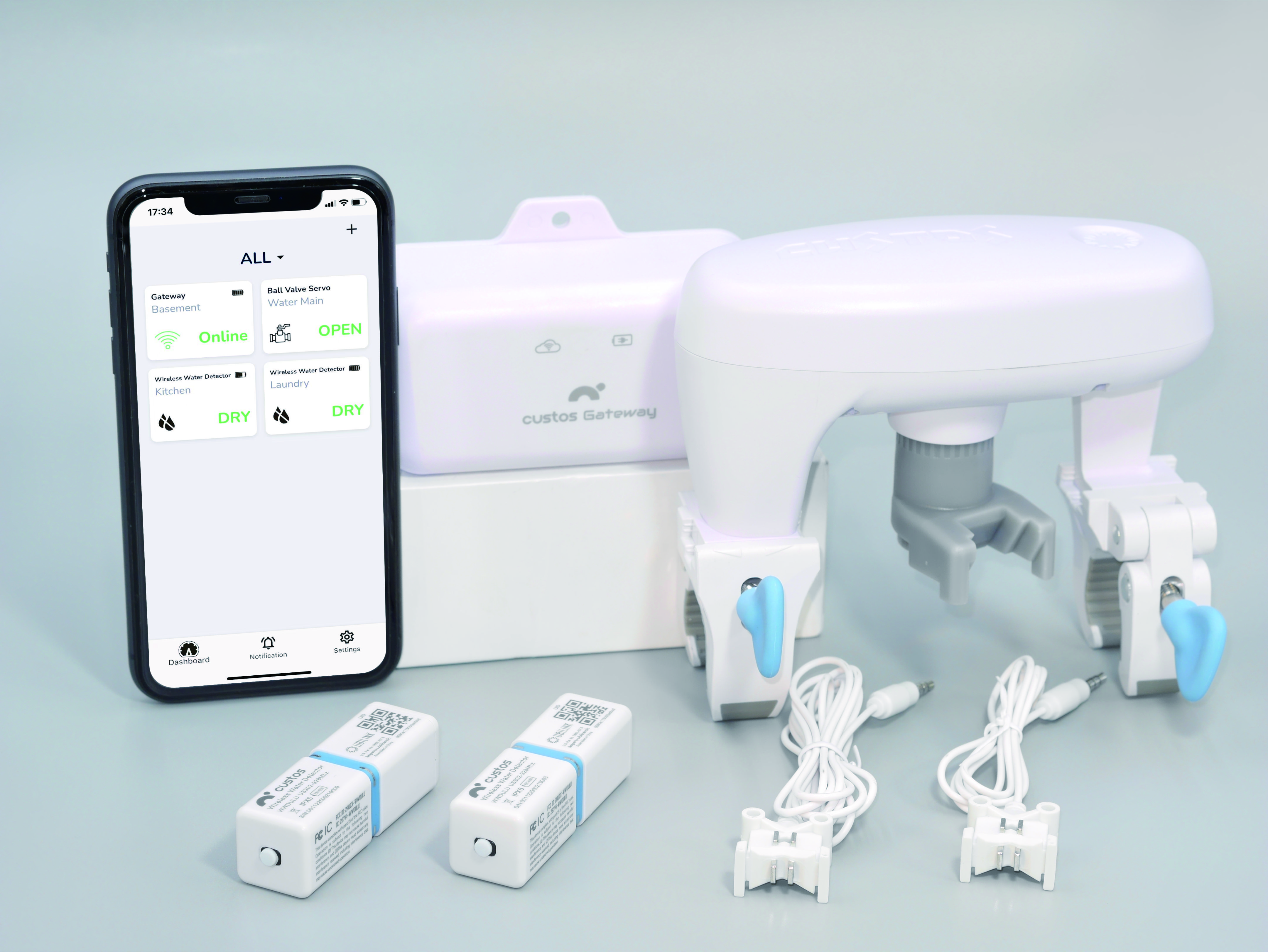 Peace of mind from water leak damage 
Hassle free  bare hand install in 20 seconds 
Build-in leak detection probe and freeze sensing 
Smart torque control & self calibration 
Outdoor proof Can deploy anywhere needed 
Integrated smart power backup